The walking tour of Siena allow you to see and discover its beautiful city center, monuments and its main historical and artistic sites
.
The tour will lead you to visit the most important places from north to south of the city, we will dive into the wonderful tangle of narrow streets, towers and hidden squares that make the city of Siena unique.
The tour begins at the Fortezza Medicea, where you will have a first overview of the city, continue on Via di Città up to the Duomo, the Gothic architectural jewel that contains the famous works of Michelangelo, Donatello and Bernini. Leaving on the back the Duomo and the Santa Maria della Scala we cycle to the monumental Piazza del Campo, the beating heart of Siena's culture where twice a year takes place the famous Palio di Siena.
The tour continues to the south part of the city to the Basilica of Santa Maria dei Servi and then back to the north, where we will visit the Church of Santa Maria di Provenzano.
During the tour we will visit the museum of one of the 17 "Contrade", where inside are well preserved the heritage of the Contrada, historical clothes and Palios won
.
---
WHAT'S INCLUDED
- English speaking tourist guide
- Entrance in 1 museum of the 17 contrade
---
OPTIONAL SERVICES
- Wine tasting
- Lunch in local osteria
- Pick up in hotel (if you stay outside the city center)
---
PRICES PER PERSON
- 2 People: 140,00 €
- 3/4 people: 110,00 €
- 5 to 6 People: 80,00 €
- 7/8 people: 60,00 €
- Over 8 people: on request
---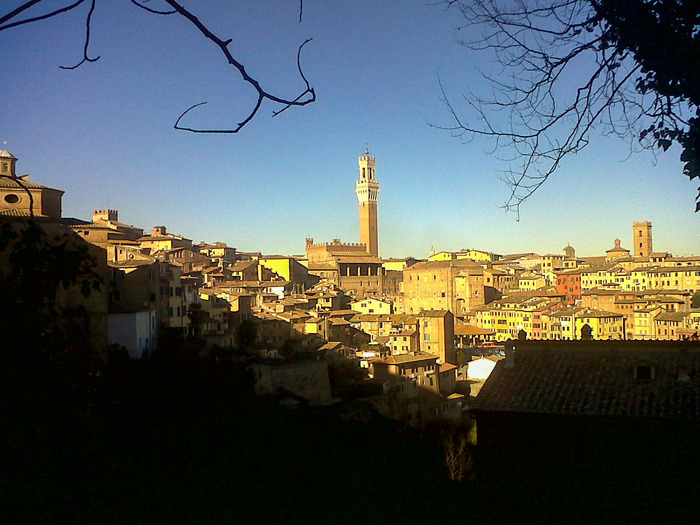 PRICES PER PERSON: 2 people: 140 € | 3-4 people: 110 € | 5/6 people: 80 € | 7/8 people: 60 € | Over 8 people: on request
---
DURATION: Half day
---
WHERE: Siena
---
WHEN: all year long
Share: